About Cinema Show Music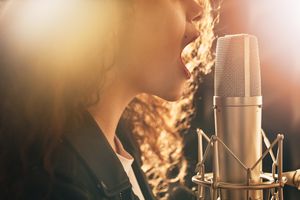 Cinema Show Music is a full line multimedia, music and sound production company, which has been in operation since 1977. We produce, compose, arrange, contract, engineer, sound design, program computers and synthesizers, perform multi-instruments, record, edit and master music and sound for films, records, television and commercials. CSM is owned by Bruce Lowe.
CSM Publishing (ASCAP). Cinema Show Music Publishing Company has been in operation since 1977.
CSM owns millions of unique sounds from around the world, which are constantly utilized for Films, TV, Records, Commercials, as well as, adding sound design and effects to multimedia productions. The CSM sound library can rival any sound library in existence. Artists such as Stevie Wonder, Paul McCartney, Michael Jackson, Elton John, Quincy Jones, Steven Spielberg, Andrae Crouch, Billy Preston, Madonna, and many more have used the CSM Library Sounds.
CSM Music Supervision. We supervise music for Feature film, TV, and other multimedia productions.
CSM Music Licensing Catalog. Cinema Show Music owns a music library of thousands of tracks with styles consisting of
| | | |
| --- | --- | --- |
| Pop | Rock | Jazz |
| Classical | Country | Adult Contemporary |
| Latin | Sound Design | New Age |
| New Wave | Dance | Hip-Hop |
| Rap | Rhythm & Blues | Gospel |
| House | Acid Jazz | Drama |
| Contemporary | Period | Comedy |
| Thriller | Action | Romance |
| Ethnic | World | etc.... |
This catalog continues to grow and is packaged to meet the demands of Feature films, TV, Commercials and other multimedia productions.
CSM owns recording studios enabling our clients to experience our very creative and professional facilities operated by the coolest staff around. Our studios have full pro music production capability including tracking, scoring, editing, mixing & mastering. Our studios & staff can creatively take the artist from first note composition to final mastering & delivery. Screening monitors for visual media surround the workspace. All multimedia sound to picture is available. Our studios consist of the newest state of the art digital equipment as well as "oldies but goodies" analog equipment. We own a vast array of musical instruments consisting of samplers, electric and acoustic pianos, synthesizers, electric & acoustic guitars, mandolins, drums, guitar amps, percussion instruments, Mellotron and more. We also own a vast array of outboard gear and an enormous selection of plug-ins and music production software. Mac and Pro Tools based. (Additional information is available upon request).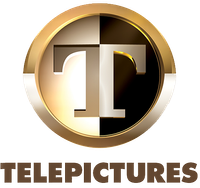 CSM composes & produces music for TV.  Bruce Lowe is currently signed to Telepictures TV - A Warner Bros Entertainment Company.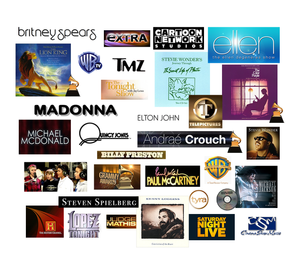 Lowe currently composes music for TV shows including Ellen, Crime Watch, Anderson Cooper, Dr. Drew, Erin Burnett, The Lopez Show, Extra, Tyra, The People's Court, TMZ, Judge Mathis, CNN, Warner Bros Cartoon Network, The History Channel, The Bonnie Hunt Show, Mom Logic, Essence, amongst many others.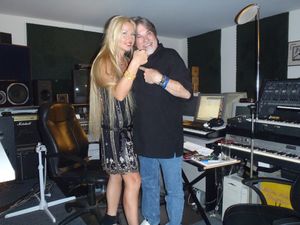 CSM develops and produces label signed artists as well as unsigned artists with the purpose of gaining a recording agreement or for placement of music in films, television and other audio/visual projects.

CSM develops projects for feature films, television and video games.
Example: "Cory Knight and The Star Dolphin Warriors" (slated title) is owned by CSM. Cinema Show Music conceptualized, designed, story, character development, artwork, marketing, merchandise, game design, and packaging. "Cory Knight and The Dolphin Warriors" is a high-energy kids' action/adventure multimedia extravaganza combining live-action with animated and computer-generated characters.  From outer space into black holes to Earth and into the uncharted depths of the sea, "Cory Knight and The Dolphin Warriors" engages the audience in the eternal battle between the forces of evil that seek to control the universe and its resources through fear, ignorance and greed versus the "enlightened" forces, who when empowered by knowledge, wise decisions, compassion and a warrior spirit can ultimately help make the universe a better place to live.
CSM has an in-house jingle division for local, national and international Commercials/Jingles. We have delivered hundreds of Commercial/Jingle packages.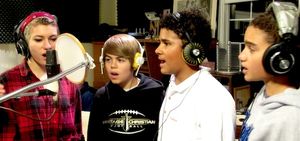 CSM contracts some of the finest talent in the music business from around the world including singers, instrumentalists, gospel choirs, children's choirs, etc.
CSM produces educational videos and seminars on music production, songwriting, engineering, mastering, sound design and the business of music.
CSM consults with several music-related companies regarding the direction of the music industry, development, sales, software, synthesizers, samplers, recording equipment, etc.
 
All in all, CSM is a one-stop, full-line, multimedia, music and sound production company,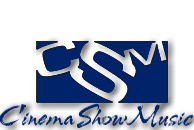 A full line multimedia, music and sound production company