Bruce Lowe

Bruce Lowe - Music Producer, Composer, Arranger,
Sound Designer, Keyboardist, Computer Programmer, Editor & Engineer

In a career that spans over four decades of musical innovation and achievement, Bruce Lowe is a constant reminder throughout the music industry of how powerful the combination of extraordinary talent and creative magic really is. Always on the cutting edge in music technology, his fresh approach to sound design and music production has made a major impact on today's new generation of sound.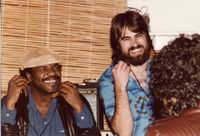 A master of the key elements in music and production, Lowe's expertise draws some of the biggest names in pop to his door. Stevie Wonder, Elton John, Michael Jackson, Madonna, Paul McCartney and Quincy Jones to name but a few artists he has shared inspiration with. His credits include accomplishments as a record, film, television and commercial producer, composer, arranger, performer, sound designer, and engineer and he is a widely recognized expert in the art of synthesizer and computer programming. Bruce is also a multi-instrumentalist & vocalist as well as a solo recording artist.

His numerous credits showcase the constant demand for his talent. He has produced Andrae Crouch, Michael McDonald, Billy Preston, Dyan Cannon and many more. He has designed three Grammy winning records with Andrae Crouch. His film credits are extensive, including a monumental accomplishment in "The Secret Life Of Plants", noted by the film industry for the exciting synthesizer and computer sounds he created for Stevie Wonder. He also worked extensively on the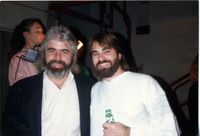 Steven Spielberg film "The Color Purple" with Quincy Jones and Andrae Crouch and The Lion King with Elton John, Andrae Crouch and Hans Zimmer. He has written & produced songs for Julio Iglesias, Michael McDonald, Billy Preston and many others. His television composing/producing credits include Ellen, Anderson Cooper, Dr. Drew, Erin Burnett, The Lopez Show, Extra, Crime Watch, TMZ, The People's Court, Judge Mathis, Judge Pirro, WB Cartoon Network, Animal Planet, NBA Finals, Bonnie Hunt, Tyra, Contact-Alien Hunters, Essence, Mom Logic, Mork and Mindy and A-Men and he frequently provides research and consultation to a host of audio companies.

He offers one of the finest full record and film music production houses, including a vast array of the finest artists on earth.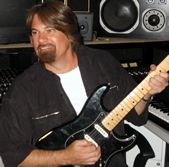 His recording studio provides a diverse inventory of musical instruments ranging from "oldies-but-goodies" to the most modern "state of the art" digital recording equipment, and his extensive sound library includes orchestral instruments, drums/ percussion, guitars, effects, old and new sounds, weird original sounds, ethnic sounds, very unique sounds from around the world and thousands of sounds in many other categories.

His imagination and uncanny ability to create the perfect sound encompasses the spectrum of musical style - rock, pop, gospel, Rap, R&B, jazz, new world, new age, classical and country, and his music exemplifies his mastery of bringing new life to old rhythms. Lowe currently utilizes this spectrum of musical styles composing and producing TV and film music for Telepictures, a Warner Bros. Entertainment Company.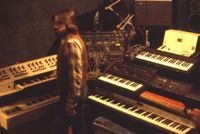 Truly an artist in every sense of the word, Bruce Lowe defines modern sound through his awareness of rhythm - in people, in music and in life. He possesses the rare ability to create the music that reflects this awareness; the music that moves people - the music that is art